Posted on December 3, 2014
Women's Basketball: Westminster at Chatham (12-3-14)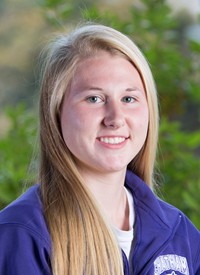 Women's Basketball  – Chatham
#10 Megan Sieg
5-6 Freshman Guard
Stat Line: 18 points, 1 three-pointer (3 of 5 FT)

The dual sport freshman, who was also named Second Team All-PAC for her play on the soccer field this fall, helped lift the Chatham Cougars to a 70-67 win over Westminster with 18 points. Of her scoring total, 12 came in the second half which included some important free throws down the stretch. The triumph over Westminster already gives Chatham its third win of the season, matching last year's entire win total. Below is PACSN's Player of the Game interview with Nate Regotti and Megan Sieg.