Posted on February 16, 2016
Grieving Geneva Soccer Players Continue Mission Trip to Haiti
By Justin Zackal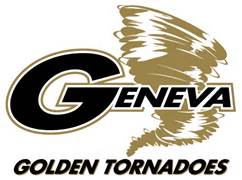 Despite their heavy hearts, nine members of the Geneva College men's soccer team maintain a servant's heart.
Last fall, a group of Geneva players attending a weekly bible study had a plan presented to them by assistant coach Caleb Musselman. It had nothing to do with soccer strategy, although Geneva, which finished 13-5-4 last season, were in second place in the PAC standings at the time.
Musselman, whose full-time job is campus ministry for the Coalition for Christian Outreach (CCO), told the team about a spring break mission trip to Haiti where the guys would work at an orphanage.
"Right away I'm like, 'I have to go,'" said Luke Nolan, the team's starting goalkeeper.
Ten players, including five freshmen, along with Musselman, fellow CCO staffer Patrick Emery and local pastor and team chaplain Matt Frey, committed to making the trip March 4-12 to Cap Haiten, a city on the northern coast of Haiti.
"It was cool to see those guys who decided to commit to that," Musselman said. "Most of the guys that are going have never been overseas or on any type of service trip, which is pretty cool. This is all so new to these guys."
But then, on January 24, came tragedy.
One of the players planning to make the trip, freshman Nate Ferraco, was killed in a car accident in Butler County.
After reevaluating their plans, the players decided to continue with the trip. Much like a team taking the field one player short to honor a fallen teammate, the Geneva players decided not to find a substitute for Ferraco.
"In this way, we are remembering that he is still with us and that he is not replaceable," Musselman said. "We have decided to still take this trip to honor Nate and to grow closer as a group through this difficult time. Our minds and hearts are broken but our faith and hope is not shaken."
They'll stay at the Joshua House, a missionary lodge which hosts many church groups so they can work at a nearby orphanage that houses about 150 children. The guys will teach vacation bible school at the orphanage, facilitate a soccer camp and build permanent soccer goals.
"I hope to really impact the lives of [the orphans]," Nolan said. "The children, they all play soccer and God blessed us all with the ability to play soccer in college, so we are trying to help and really connect with them through the game of soccer."
By partaking in "experiential learning," a core value of the CCO, Musselman says it's important for team members who are only familiar with each other in situations such as practice, traveling to games and eating together in the cafeteria.
"They mostly know each other in one environment or sphere of life, which is soccer," Musselman said. "That camaraderie is strengthened the most when they are put into situations that they are not comfortable with together. That's the key to the experiential learning piece. That's really where my heart is in this; it's about service to others, but it's also about camaraderie and learning more about each other and learning to help each other and strengthen each other as a group."
The bond is even stronger since January 24.
"As we grieve, we have all gained a new perspective on how short life is and what a blessing it is to wake up each morning to another day," Musselman added.
The cost of the trip, according to Musselman, is $2,000 per person. While the CCO is providing some support and individuals are raising funds on their own, the team has a group fundraising goal of $5,000 to offset the costs. If you'd like to contribute, the team is accepting donations, in honor of Nate Ferraco, through their GoFundMe page. There is also a separate scholarship fund set up as a memorial for Ferraco on behalf his high school's soccer team at Penn Hills.